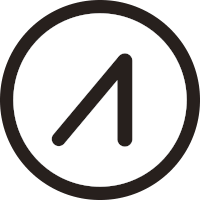 Last Price
$0.01
Last updated:
Circulating supply
980,567,841
Crypto Overview
Categories
Media

Platform

Smart Contracts

Video

Web3

BNB Chain
AIOZ Network is reimagining streaming from the ground up with a blockchain that integrates content distribution and tokenomics built for media. AIOZ Network uses a worldwide network of nodes to leverage peer-to-peer neighborhood bandwidth, creating an infinitely scalable content delivery solution at a fraction of the cost of a legacy CDN. AIOZ Network Strengths: - Cost Efficiency: Minimal hardware investment makes every solutions possible with a fraction of the price. - Infinite Scale: The Peer-to-Peer network can accommodate an infinite number of nodes, making our platforms scalable. - No Middlemen: Direct relationship between partners means more dividend goes to pocket, goes to all the stakeholders. - Delivery Speed: Using the local network makes speed no longer a complaint. Time to enjoy 4K/8K or even VR videos in a sec. - High Quality Streaming: Streaming experience has never been better. No more compromise on quality for speed. - Power D-Apps Ecosystem: Support media streaming for online applications with lower cost and enable digital economy in their business model. AIOZ Network uses a faster, cheaper, and more robust platform for content streaming making it affordable, fast, and of better quality. By using this revolutionary technology, AIOZ Network can efficiently change the way the world streams content.
Crypto Impact
To assign a comfort level investing in AIOZ Network from a halal perspective we need to determine whether it has a net positive or negative impact.
Towards this end, the table below is used to tally all the positive and negative considerations our members can think of related to AIOZ Network.
If you don't see something that should be listed, positive or negative, feel free to submit your own contribution using the button "Contribute".
We will review your contribution for accuracy before publication.
Importantly, you can review listed contributions and vote on which one you think has the greatest impact, positive or negative.
You only have one vote per asset so use it wisely.
You can change your vote if you change your mind.
Justification for our Halal Rating