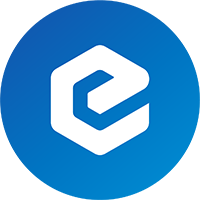 Last Price
$0.00
Last updated:
Circulating supply
19,513,304,673,093
Maximum supply
21,000,000,000,000
Crypto Overview
Derived from one of the most trusted names in the cryptocurrency space, what was once known as BCHA is now eCash. eCash is the natural continuation of the Bitcoin Cash project. Realizing the vision of the legendary Milton Friedman, eCash follows through on key promises such as the innovative Avalanche consensus layer while also introducing concepts never before seen in a Bitcoin project such as staking, fork-free network upgrades, and subchains. Look for the ticker symbol XEC on exchanges, wallets, or price charts, and take your first step towards true financial freedom.
Crypto Impact
To assign a comfort level investing in eCash from a halal perspective we need to determine whether it has a net positive or negative impact.
Towards this end, the table below is used to tally all the positive and negative considerations our members can think of related to eCash.
If you don't see something that should be listed, positive or negative, feel free to submit your own contribution using the button "Contribute".
We will review your contribution for accuracy before publication.
Importantly, you can review listed contributions and vote on which one you think has the greatest impact, positive or negative.
You only have one vote per asset so use it wisely.
You can change your vote if you change your mind.
Justification for our Halal Rating