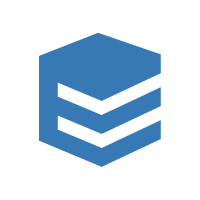 Last Price
$0.00
Last updated:
Circulating supply
3,231,133,910
Crypto Overview
Constructed for a development of real estate's convenience, ELYSIA(EL) is a P2P digital joint investment platform for real estate which connects between seller and buyer. ELYSIA ecosystem increases real estate investors and buyers' accessibility as well as its' clarity and stability by utilizing blockchain technology. In addition, it's possibility and utilization is highly rated by providing users with self wallet service on their platform.
Crypto Impact
To assign a comfort level investing in ELYSIA from a halal perspective we need to determine whether it has a net positive or negative impact.
Towards this end, the table below is used to tally all the positive and negative considerations our members can think of related to ELYSIA.
If you don't see something that should be listed, positive or negative, feel free to submit your own contribution using the button "Contribute".
We will review your contribution for accuracy before publication.
Importantly, you can review listed contributions and vote on which one you think has the greatest impact, positive or negative.
You only have one vote per asset so use it wisely.
You can change your vote if you change your mind.
Justification for our Halal Rating