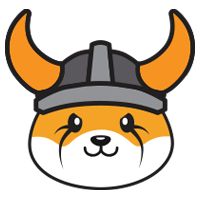 Last Price
$0.00
Last updated:
Circulating supply
9,453,085,904,597
Crypto Overview
Categories
Gaming

Memes

Metaverse

Doggone Doggerel

Play To Earn

BNB Chain
FLOKI is the utility token of the Floki Ecosystem. The Floki Ecosystem is a community-powered ecosystem that aims to give people control of their finances through four key utility offerings: - The Valhalla NFT Metaverse Game. - The Floki University Crypto Education platform. - DeFi. - The FlokiPlaces NFT & Merchandise Marketplace. There is a 3% tax on every buy/sell transaction on the FLOKI contract which goes to a treasury wallet that is used to fund development and growth activity. You can buy FLOKI with a 3 - 5% slippage.
Crypto Impact
To assign a comfort level investing in FLOKI from a halal perspective we need to determine whether it has a net positive or negative impact.
Towards this end, the table below is used to tally all the positive and negative considerations our members can think of related to FLOKI.
If you don't see something that should be listed, positive or negative, feel free to submit your own contribution using the button "Contribute".
We will review your contribution for accuracy before publication.
Importantly, you can review listed contributions and vote on which one you think has the greatest impact, positive or negative.
You only have one vote per asset so use it wisely.
You can change your vote if you change your mind.
Justification for our Halal Rating