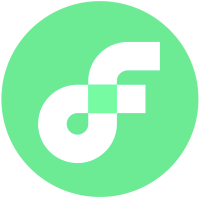 Last Price
$0.45
Last updated:
Circulating supply
1,036,200,000
Crypto Overview
Categories
Platform

Collectibles & NFTs

Staking

Coinbase Ventures Portfolio

Coinfund Portfolio

DCG Portfolio

LedgerPrime Portfolio

a16z Portfolio

Animoca Brands Portfolio

Layer 1

SEC Security Token
Flow by Dapper Labs (The company which created CryptoKitties) is a blockchain network that aims to be fast, secure, and developer friendly. The idea for a new blockchain targeting games and social networks was conceived after Ethereum faced large scalability issues as seen with the high transaction fees during the CryptoKitties hype. The Flow team deduced shards and sidechains were not long term solutions for apps that strive for performance. Investors include large backers such as Andreessen Horowitz, Warner Music Group, Union Square Ventures, Digital Currency Group, and more.
Crypto Impact
To assign a comfort level investing in Flow from a halal perspective we need to determine whether it has a net positive or negative impact.
Towards this end, the table below is used to tally all the positive and negative considerations our members can think of related to Flow.
If you don't see something that should be listed, positive or negative, feel free to submit your own contribution using the button "Contribute".
We will review your contribution for accuracy before publication.
Importantly, you can review listed contributions and vote on which one you think has the greatest impact, positive or negative.
You only have one vote per asset so use it wisely.
You can change your vote if you change your mind.
Justification for our Halal Rating