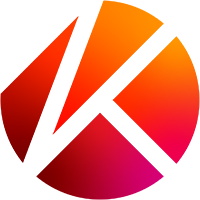 Last Price
$0.12
Last updated:
Circulating supply
3,182,178,826
Crypto Overview
Categories
Platform

Enterprise Solutions

Injective Ecosystem
Klaytn is a public blockchain focused on the metaverse, gamefi, and the creator economy. Officially launched in June 2019, it is the dominant blockchain platform in South Korea and is now undergoing global business expansion from its international base in Singapore. These business expansion activities are supported by the US$500m Klaytn Growth Fund, which aims to grow the ecosystem of companies built on Klaytn. The fund is managed and disbursed by Klaytn Foundation, a Singapore-based non-profit organization established in August 2021. To learn more, please visit https://klaytn.foundation
Crypto Impact
To assign a comfort level investing in Klaytn from a halal perspective we need to determine whether it has a net positive or negative impact.
Towards this end, the table below is used to tally all the positive and negative considerations our members can think of related to Klaytn.
If you don't see something that should be listed, positive or negative, feel free to submit your own contribution using the button "Contribute".
We will review your contribution for accuracy before publication.
Importantly, you can review listed contributions and vote on which one you think has the greatest impact, positive or negative.
You only have one vote per asset so use it wisely.
You can change your vote if you change your mind.
Justification for our Halal Rating