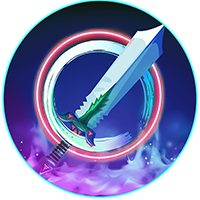 Last Price
$0.00
Last updated:
Circulating supply
3,100,886,652
Crypto Overview
Categories
Collectibles & NFTs

Gaming

Mobile

Metaverse

Fantom Ecosystem

Play To Earn

BNB Chain
In the Magic Craft metaverse there are powerful Castles built by the Elders. Every week your clan goes to war for the ownership of one of the 7 castles, where the King of the castle gets taxation in our native cryptocurrency $MCRT. Each character has different collectible NFT traits, items, weapons, armor, spells, magic scrolls, clothes, attacks, and poses. You can trade these collectibles in the NFT marketplace for $MCRT. On the platform there are higher staking rewards for powerful castles, weapons, armor and castles. You hold the value of your character in $MCRT
Crypto Impact
To assign a comfort level investing in MagicCraft from a halal perspective we need to determine whether it has a net positive or negative impact.
Towards this end, the table below is used to tally all the positive and negative considerations our members can think of related to MagicCraft.
If you don't see something that should be listed, positive or negative, feel free to submit your own contribution using the button "Contribute".
We will review your contribution for accuracy before publication.
Importantly, you can review listed contributions and vote on which one you think has the greatest impact, positive or negative.
You only have one vote per asset so use it wisely.
You can change your vote if you change your mind.
Justification for our Halal Rating