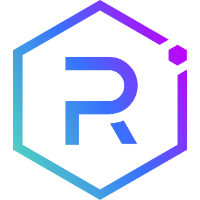 Last Price
$0.17
Last updated:
Circulating supply
232,457,566
Maximum supply
555,000,000
Crypto Overview
Categories
Decentralized Exchange (DEX) Token

DeFi

AMM

DEX

Solana Ecosystem

PetRock Capital Portfolio
Raydium is an automated market maker (AMM) and liquidity provider built on the Solana blockchain for the Serum decentralized exchange (DEX). Raydium has a first-mover advantage as an AMM within Serum and will be an integral part of bringing new and existing projects and protocols into the ecosystem. The protocol will act as a bridge for projects looking to expand to Solana and Serum, and in the process Raydium and the RAY token will become a foundation for enabling further development with partners, its own platform, and the ecosystem as a whole. Unlike any other AMMs, Raydium provides on-chain liquidity to a central limit orderbook, meaning that Raydium LPs get access to the entire orderflow and liquidity of Serum. Long term, Raydium aims to capture and maintain a leadership position among AMMs and liquidity providers on Serum, while leveraging the power of Solana to drive the evolution of decentralized finance (DeFi) and emerge as a leading protocol in the space alongside our partners and the community."
Crypto Impact
To assign a comfort level investing in Raydium from a halal perspective we need to determine whether it has a net positive or negative impact.
Towards this end, the table below is used to tally all the positive and negative considerations our members can think of related to Raydium.
If you don't see something that should be listed, positive or negative, feel free to submit your own contribution using the button "Contribute".
We will review your contribution for accuracy before publication.
Importantly, you can review listed contributions and vote on which one you think has the greatest impact, positive or negative.
You only have one vote per asset so use it wisely.
You can change your vote if you change your mind.
Justification for our Halal Rating