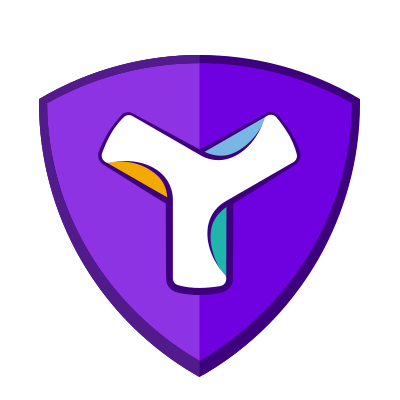 Last Price
$0.02
Last updated:
Circulating supply
5,820,731,726
Maximum supply
8,999,999,999
Crypto Overview
Symbol is a blockchain platform launched in March of 2021. It's the spiritual successor to NEM, featuring a new consensus algorithm called proof-of-stake-plus (PoS+), rule-based tokens (called mosaics), namespaces, multisignature accounts, and aggregate transactions. Its client, Catapult, is written in C++. Symbol has a cult following in Japan and Korea. The community can be primarily found on Twitter, LINE, and KakaoTalk. Some of the most notable projects built on Symbol include: - QUEST [https://quest-bc.com/] | a bounty and tipping platform for creators. Follow the official Twitter account here [https://twitter.com/QUESTofficial5]. - SYMBOARD | a loyalty and rewards card for businesses. Follow the official Twitter account here [https://twitter.com/symboard_symbol]. - THE TOWER [https://symvolution.com/thetower/] | an endless dungeon crawler. - NFT DRIVE [https://www.nft-drive.com/] | an on-chain media and content storage service. Follow the official Twitter account here [https://twitter.com/nftdrive_jp]. - COMSA [https://comsa.io/en] | a novel NFT marketplace developed and designed for the Japanese cryptocurrency community. In November 2021, Symbol was forked by a pseudonymous team of cryptocurrency experts and enthusiasts alike. Titled Cyprus, this hard fork signaled the community's intent to turn Symbol into the world's leading omnichain platform with content-specific, scalable shards - powered by zk-STARKs [https://starkware.co/stark/]. Symbol aims to solve for problems inherent in EVM-based platforms and omnichain solutions, where security is often defined at a smart-contract level (versus a network-wide level); where L2 validators are centralized and not incentivized; and where new features and functionality are decided by central client teams versus a fair and free market.
Crypto Impact
To assign a comfort level investing in Symbol from a halal perspective we need to determine whether it has a net positive or negative impact.
Towards this end, the table below is used to tally all the positive and negative considerations our members can think of related to Symbol.
If you don't see something that should be listed, positive or negative, feel free to submit your own contribution using the button "Contribute".
We will review your contribution for accuracy before publication.
Importantly, you can review listed contributions and vote on which one you think has the greatest impact, positive or negative.
You only have one vote per asset so use it wisely.
You can change your vote if you change your mind.
Justification for our Halal Rating